Dehradun / Nainital – there has been a significant increase in cyber fraud in Uttarakhand. On one hand, cases of online fraud regarding helicopter booking for Kedarnath Dham are continuously going on. On the other hand, fraudsters are now laying traps in hotel bookings as well. The fraud is so intricately planned that it is only when the victim clients reach their allotted hotels or the Dham that they realize they have been victims of a very cruel fraud.
This unwanted misunderstanding leads to a number of quarrels and scuffles in the hotels, between the hotel staff and the victims. In some cases, even the police have been involved who have only been able to solve a couple of such cases. They are continuously warning people to be on high alert, especially while booking a hotel or helicopter for Char Dham.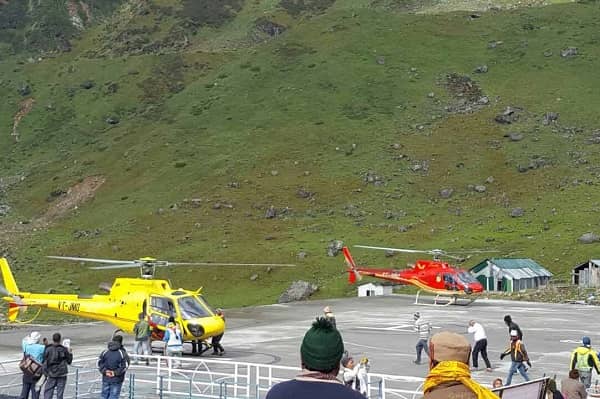 A maximum number of these cyber fraud cases is being done in the matter of Kedarnath helicopter booking in the name of Patanjali, which is based in Haridwar. So far, over 30 cases of fraud has been registered in different police stations across the state of Uttarakhand. These cases involve Heli services, and yoga or Ayurvedic medicine treatment in Patanjali.
City SP Sarita Doval informed that a majority of these fraudulent gangs belong to the Nawada district of Bihar. A couple of days ago, the STF successfully raided and arrested 2 cyber thugs from the said place.
What is the fraud trick?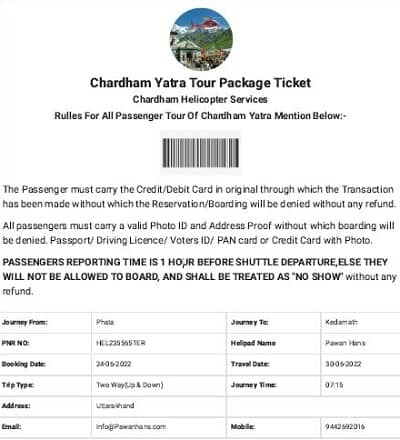 According to sources, devotees are relying completely on online ticket booking sources. They are continuously on the lookout for online booking options for Kedarnath helicopter services as well as Patanjali ashram services in Haridwar. Cyber frauds and thugs are taking advantage of the fact that people are regularly searching for the said services. They go ahead and prepare a fake, parallel website to draw in potential victims. Once there, the devotees are then cheated in the name of ticket booking from these websites. The hub for creating fake parallel websites and fake bookings can be traced to Nawada.
Be aware of frauds:
https://heliservices.uk.gov.in/  This is the official website for helicopter bookings. Don't give money to anyone. There are fake people/agencies in the market who are making scams in the name of Kedarnath Heli Tickets, so be aware.
A few things will help you become a victim of these scams.
Don't make payment via Google Pay, Paytm, Phone Pe, or nor scan any QR code. Avoid making payments online. Ask them to send their bank account details.
Once you receive their bank A/c go to your nearest bank and Check the A/c Name (Beneficiary  Name) with the bank to see whether this A/c name belongs to this A/c or not. They usually put their A/C name in the name of Pawan Hans Limited, GMVN Limited, Uttarakhand Tourism, etc. and in the A/c number they keep their personal A/C number, so people know that they are paying government organizations.
Request them to send their GST Number with other licence, which they received from govt. If they send you a GST number, check that GST number on GST Portal whether this GST number belongs to them or it is invalid, or it belongs to any other company.
Check their registration on the Uttarakhand website to see if they have been approved by the Uttarakhand government.
While searching on Google, their site appears. When you click and visit their website, you will find they are selling different sector helicopter tickets. They will give you the option to book now. When you click on "book now," which will take you to WhatsApp, where they will start chatting with you and offer you the tickets.
Normally, an approved travel agency does not sell only Kedarnath helicopters tickets