Pilgrimages are meant to be a pious and deeply empowering experience. However, there are fraudsters who are on a continuous lookout to scam these kind-hearted and humble devotees. If you are planning on booking a helicopter pilgrimage experience to Chardham or Mata Vaishno Devi shrine then you will have to be extra cautious with the booking procedure. There are fraudsters and fake companies that have set up websites and are scamming people of their hard-earned money under the pretense of booking helicopter yatra.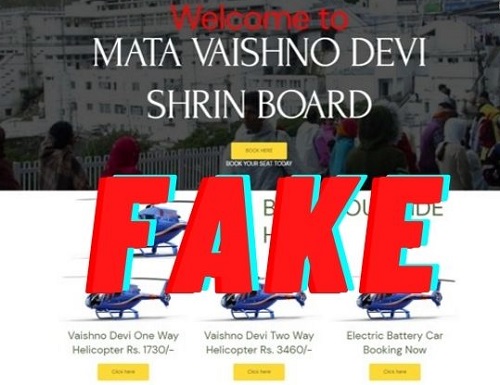 Here is how they do it:
Step 1 – Google Adwords Boost
The scammers utilize the Google Adwords facility to boost their fake websites. Google Adwords is a service that boosts a website in the search result list. Trending keywords are used by launch advertisements like book helicopters for Maa Vaishno Devi, Kedarnath, etc. the fraud advertisement is then displayed on top search results, all over India, along with contact details.
Due to its pan-India reachability, Google Adwords has proven to be the most convenient way for scammers to reach out to a large group of victims.
Step 2 – Fraud Website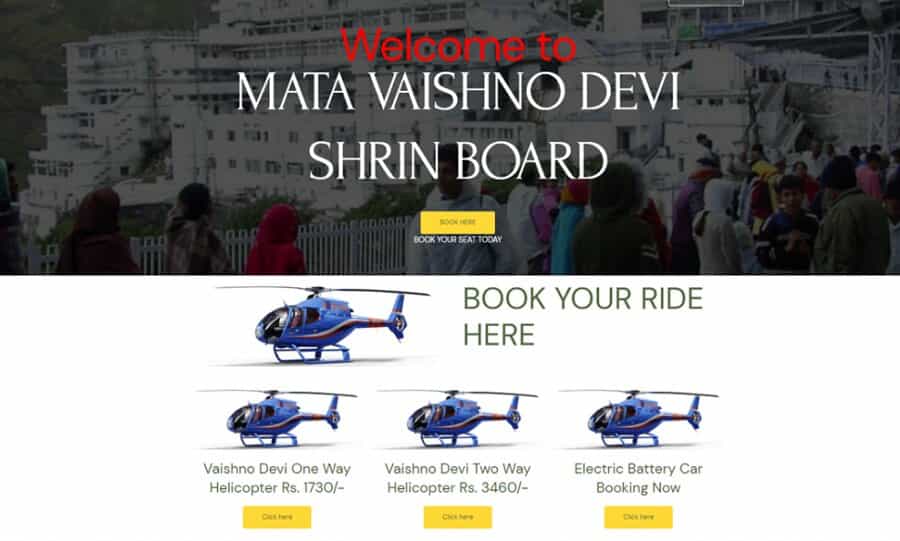 The scam websites are easy to spot. They normally use cheap website domains with the help of the exact same theme. It will also normally contain a ' Book Now' button, clicking on which will lead you to a WhatsApp chat. If you go deeper, then you will realize that a majority of these websites are recently or rather newly created. The website follows a common theme that is often replicated.
Step 3 – Whatsapp Chatting
In fraudulent cases, mostly WhatsApp business accounts are used that generate an automatic response to the victim. They will then ask for your valid government ID proof as well as payment. These fraudsters may even give you a regular or a WhatsApp call that is always preceded with a greeting like "Jai Mata Di". In order to invoke trust, the scammers even share their edited and photo-shopped fake IDs.
Step 4 – Bank Account Transfer
In order to gain trust, public sector banks like SBI are used. They even go ahead and share the IFSC code of Katra bank, which is completely fake. You have to be aware here, as, during transactions, the bank does not validate useless information like IFSC code and account name making all that information sharing completely useless and rather easier to spot fraud.
Step 5 – The Fake Professional Ticket PDF
In order to make the fraud look more believable, every victim is provided with a very real-looking, professionally edited, and photoshopped ticket in PDF form. Many victims have carried this PDF ticket form to Katra only to find out that no such tour company exists in the first place. This is a very daunting and harrowing experience for the pilgrims who fall into this trap.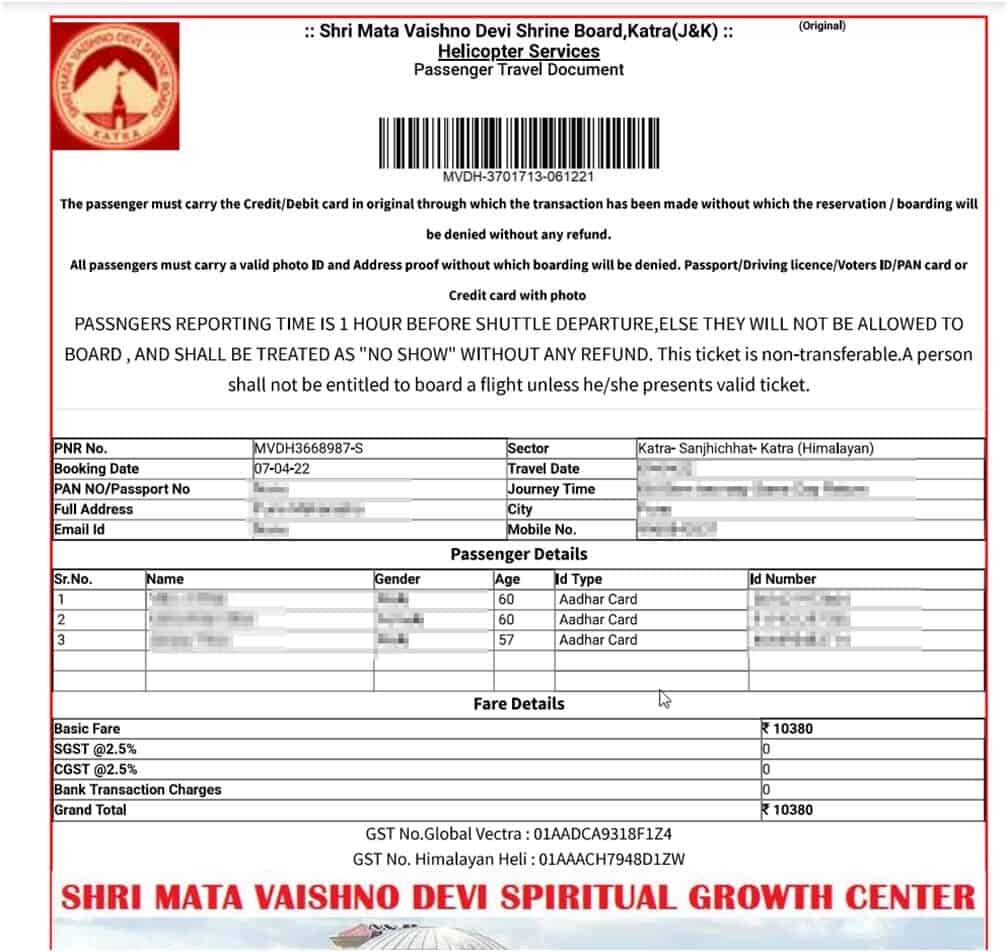 The scammers even go to the extent of providing a genuine GST number on the fake ticket that belongs to some other genuine helicopter service provider company.
How to save yourself from this fraud?
In order to spot fraud helicopter yatra providers, you need to be one step ahead of them and always be in charge. Here is how you can do that:
Install the Ad-block add-on in your browser – this will block out any sort of advertisement in the search result section.
Make sure to go through reviews, testimonials, and company background before booking any yatra package. The only book from trusted travel companies.
In case you have been a victim of this cruel fraud, then make sure to register your complaint at cybercrime.gov.in. Also, call up helpline number 1930 or report the case to your nearest police station.